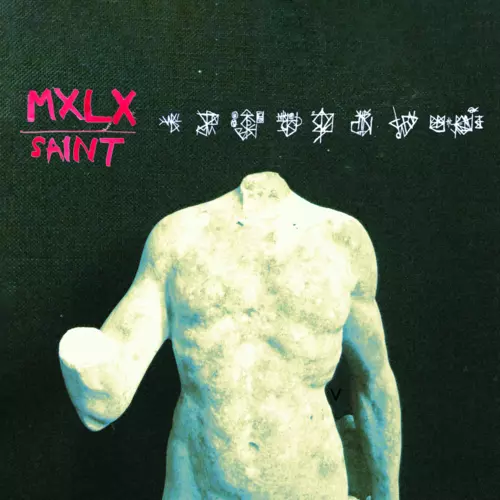 Saint
Available Formats
Tracks
Price
Buy
CD Album
8 tracks

£

10.00

Download Album (

MP3

)
8 tracks

£

7.92

Download Album (

WAV

)
8 tracks

£

7.92

Download individual tracks
From £0.99
Description
MXLX - Saint
Matt Loveridge (a founding member of BEAK> with Geoff Barrow of Portishead) has all the hallmarks of one of tomorrow's key cult artists. His latest album (Saint, recorded as MXLX) is his 63rd in two decades… but his best by some margin. In some senses he is an outsider artist, but this idea doesn't give you the full picture of just how good a multi-instrumentalist and songwriter he is. Saint sees him reconnect with one of his first musical loves: heavy metal: "My cousin used to babysit me when I was six. He played me a lot of Metallica and it blew my head open; I had no idea music could do that." He went through a teenage phase of loving Slipknot and Napalm Death and has, in more recent years, tried to capture some of this overwhelming power, in a completely unique form of music which owes just as much to experimental electronic music, English and Indian folk, sea shanties, post rock, noise and techno.
On listening to the opening track from Saint, lead single, 'Kitab Siriyun', a joyful life of enheavyment and riffology can be sensed. Seismic doomy riffs with processed black n' roll drums might sit satisfyingly between the sturm of Kverletak and the drang of Neurosis but that is just a fraction of what is going on here. Buzzing analogue synths beat microtonally against one another creating the sense of marching pipes played in the Middle Ages during wartime, linking Loveridge to a deep folk past and painstakingly recorded harmonised vocals create the sense of a crew of seafarers lost on the waves singing shanties for comfort.
Elsewhere on 'Prayer Slips To Mammon' early music is reimagined as inventive alternative rock which comes from a similar place to the music of Richard Dawson, but with Loveridge unleashing his not inconsiderable skill for throat singing. The album reaches an apotheosis of harshness on 'Saturn' which still contains Goblin-like passages of organ-driven beauty. Featuring more infinitely harmonised vocals, 'The Eternal Roar Of The Howling Static Void' dares to give form to that Earth/Lightning Bolt collaboration we'd all dreamt of but didn't dare ask for outloud.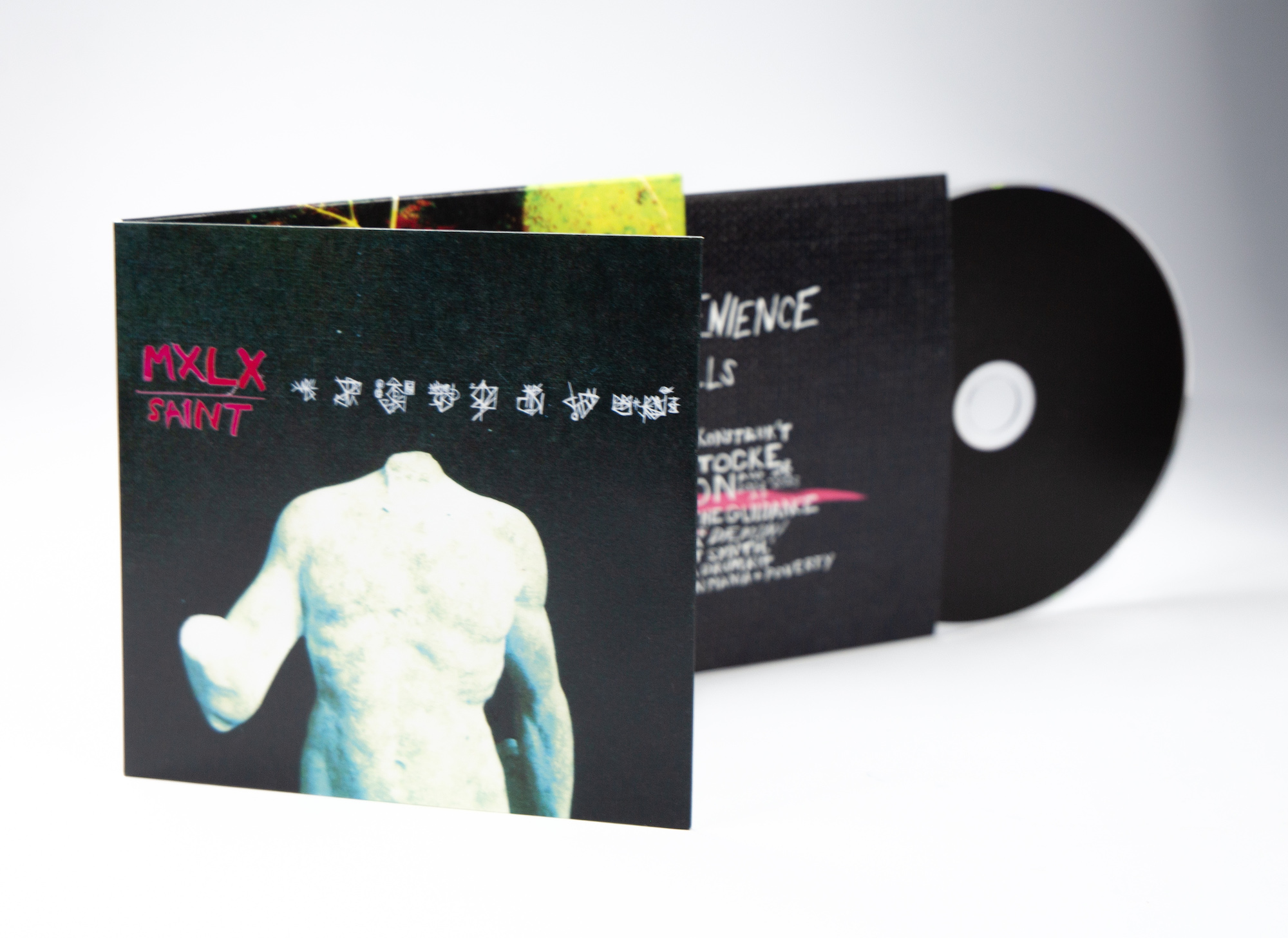 'Saint' is only available as a digital download and CD. The Limited 'Saint' CD comes in a gatefold reverse board card case, with a inner sleeve. Artwork by MXLX
Chance lent a hand in the creation of the album. He describes how when he was ready to start on the new record last April, "I accidentally kicked my main synth down the stairs and broke it, so I ended up creating 90% of the sounds on the album using FM synthesis, a process I'd never used before." The integration of all of his different ideas stemmed ultimately from distancing himself from outside influences as much as he could: "I forbid myself from listening to any music while writing and recording so I had no outside influence to worry about. On previous albums I'd find myself listening to Slipknot or Napalm Death and get frustrated, thinking to myself, "Why the fuck don't I sound like them?!" So this time I decided to go without. This meant that what came out came out as it was, with nothing else to cast a shadow on the process." Listen to tomorrow's cult artist today; listen to MXLX's Saint.
Tracklisting
CD Album (CON950CD)
KITAB SIRIYUN

PRAYERS SLIPS TO MAMMON

TASKED BY SOPHIA IN THE GARDEN OF FLESHY FLOWERS

SATURN

THE ETERNAL ROAR OF THE HOWLING STATIC VOID

TRY DYING

SHADOW INC.

BUILDING ONE'S HOUSE ON SAND IN THE GREAT INVERSION, OR, MAN
Download Album (CON950)