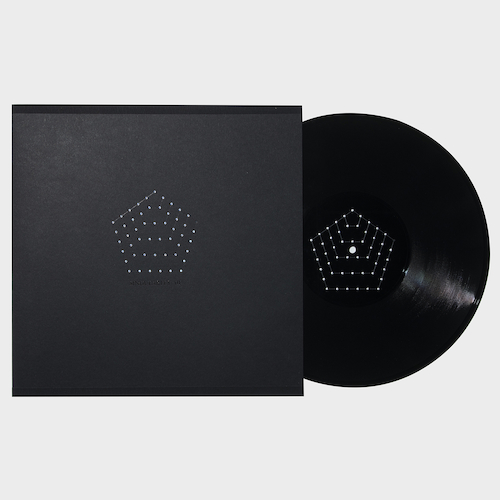 What You Told Me on That Journey in the Horse & Carriage
Available Formats
Tracks
Price
Buy
12" Vinyl Single (Edition 51)
1 track

£

140.00

Out of stock

Download Single (

MP3

)
1 track

£

0.99

Download Single (

WAV

)
1 track

£

0.99

12" Vinyl Single (Ed. 1 to 50)
1 track

£

40.00

Out of stock
Description
Alison Cotton - What You Told Me on That Journey in the Horse & Carriage
'What You Told Me On That Journey In The Horse & Carriage' is part of the Singularity Series. The Quietus specially commissioned musicians to write long-form pieces, up to 20 minutes, for these releases.
51 Editions is a series of lathe cut 12" vinyl records limited to 51 copies only.
Each record is cut by Bladud Flies! on black vinyl. The disc is one-sided and features an engraving of the 51 Editions logo. Each is specially packaged in the award-winning state51 Atelier. The 51st edition of each record is presented in a unique handmade box.
More details of the design and delivery date will be released over time.
Please note this is a pre-order item. Everything is hand made and good things take time. That said, you can contact us any time on support@state51.com
Thank you!
Alison Cotton
Instagram
Twitter
The state51 Conspiracy
Instagram
Twitter
Facebook
YouTube
Bladud Flies!
Instagram
Louise Mason
Instagram
Reviews
"It is a wonderful title, the one afforded this 19-minute drone voyage in a folk vessel, and it is by no means meaningless, even if we are not advised of that meaning in lyrical form. Alison Cotton, whose roots are in UK indiepop but whose current rustic/cosmic practice has yielded some of the absolute best music of the last few years, professes to imagine a scenario when zoning in to record and goes from there. In this case, it's the 19th century, and highways are travelled on hoof. Cotton's own vocal is wordless but spectral, a swelling OM to complement the deeply sustained viola/violin notes of this piece, joined near the end by restless free-spirited percussion. This is part of The Quietus' Singularity Series, released by state51: one-sided 12"s rustled up by UK lathe cut specialists Bladud Flies! and each limited to 51 copies hand made in the state51 Atelier, the 51st in a very fancy box."
- Noel Gardner,
Greedmag
Tracklisting
12" Vinyl Single (Edition 51) (CON800LPX)
Alison Cotton

- What You Told Me On That Journey In The Horse & Carriage
Download Single (CON800)
12" Vinyl Single (Ed. 1 to 50) (CON800LP)
Alison Cotton

- What You Told Me On That Journey In The Horse & Carriage