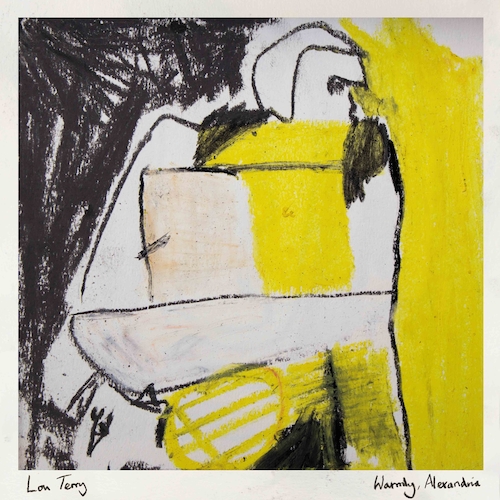 Warmly, Alexandria
Available Formats
Tracks
Price
Buy
12" Vinyl EP
4 tracks

£

15.00

Download EP (

MP3

)
4 tracks

£

3.96

Download EP (

WAV

)
4 tracks

£

3.96

Download individual tracks
From £0.99
Description
Lou Terry - Warmly, Alexandria
The state51 Conspiracy is excited to announce the new EP from
Lou Terry
,
Warmly, Alexandria
, due for release
10th February 2023
.
--- alternative, DIY, folk, grunge, alt-rock, indie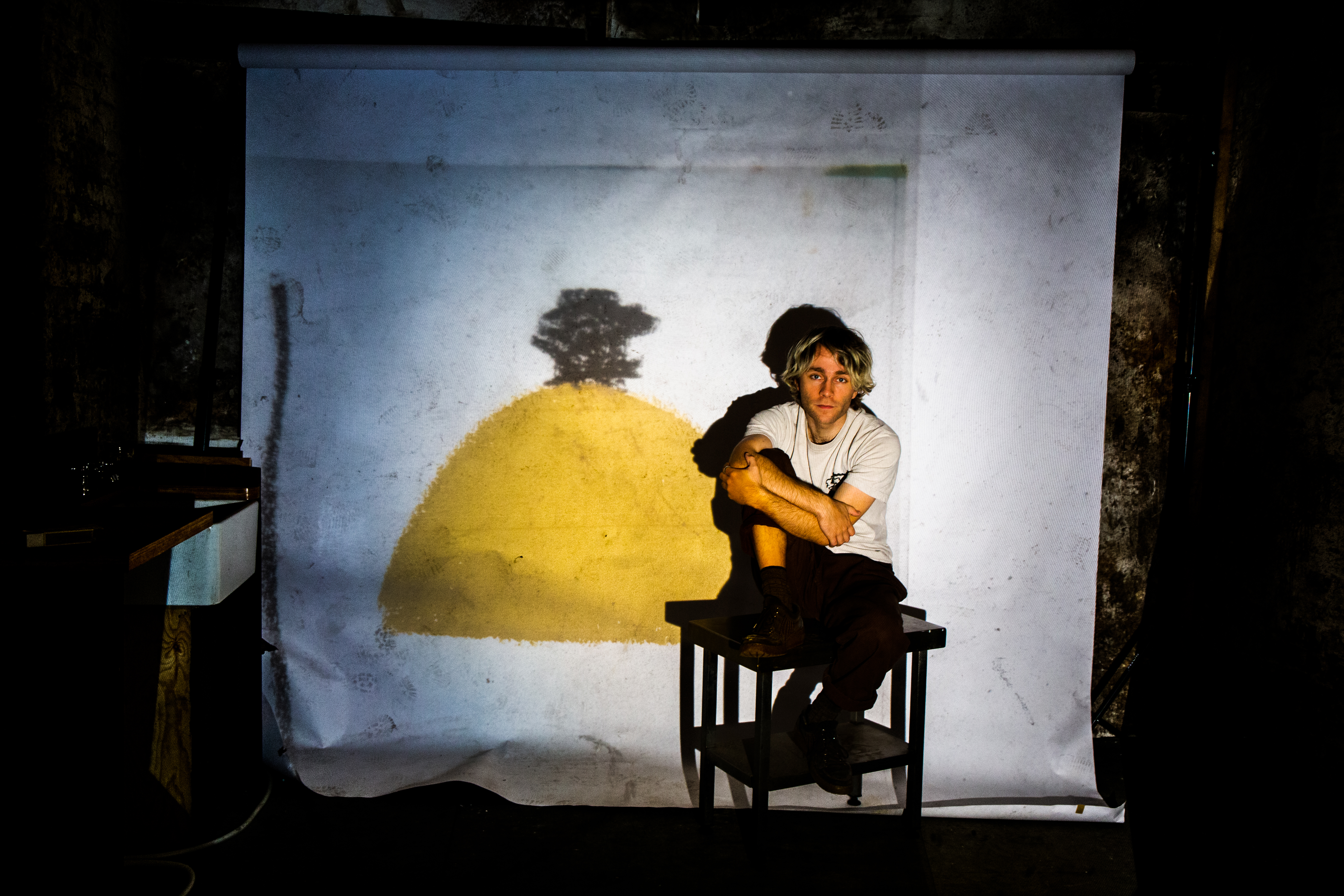 Photo credit: Louise Mason
Warmly, Alexandria
is available as a limited edition run of 12" vinyl:
+ Pressed on
recycled eco-mix vinyl
+ Hand-packaged, stamped, and numbered in the state51 Atelier
+ The first 51 sold come with an
exclusive riso print
of artwork by Lou.
NOTE: eco-mix vinyl is comprised of recycled vinyl compounds. This means that each vinyl will be a completely unique colour or effect.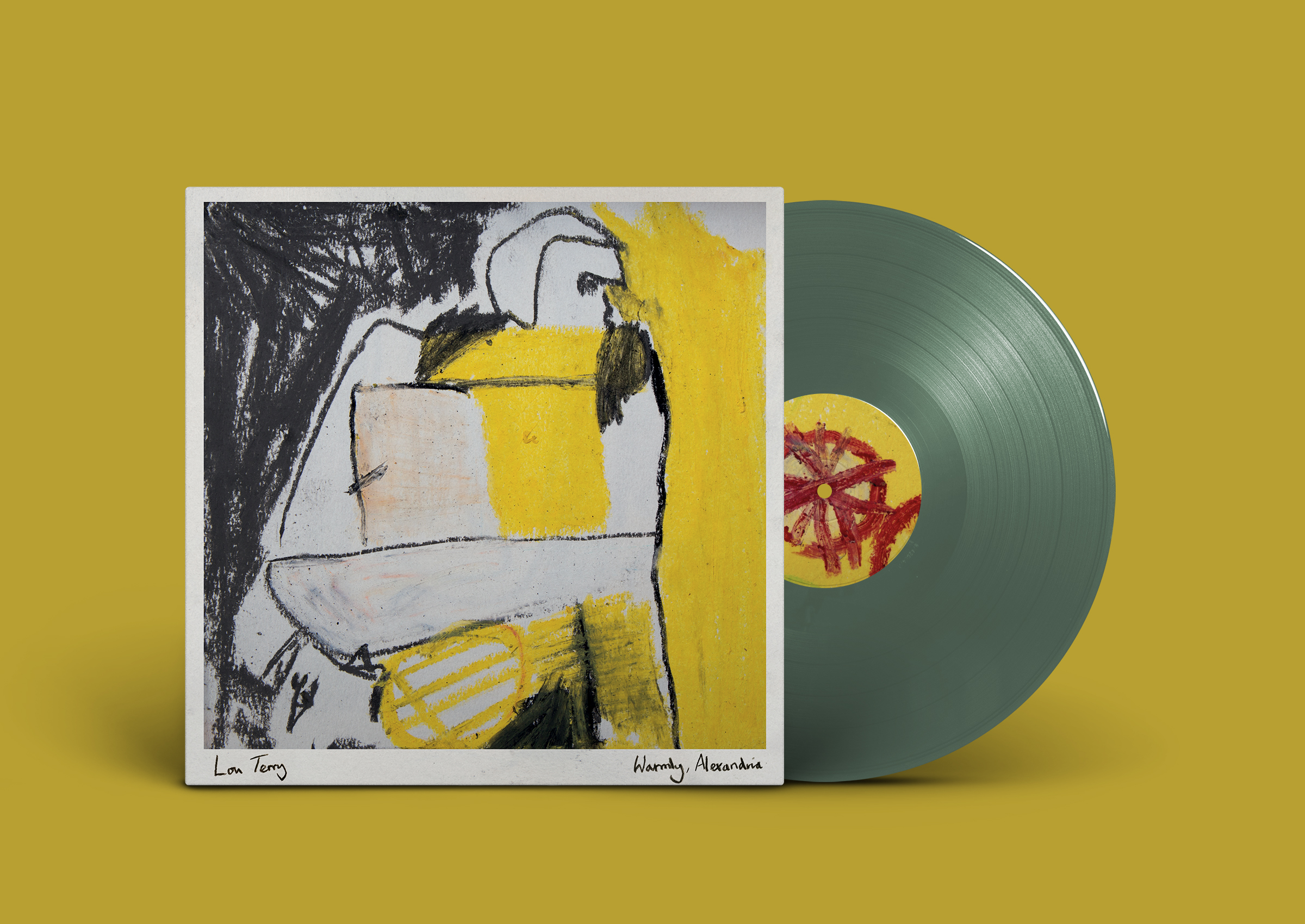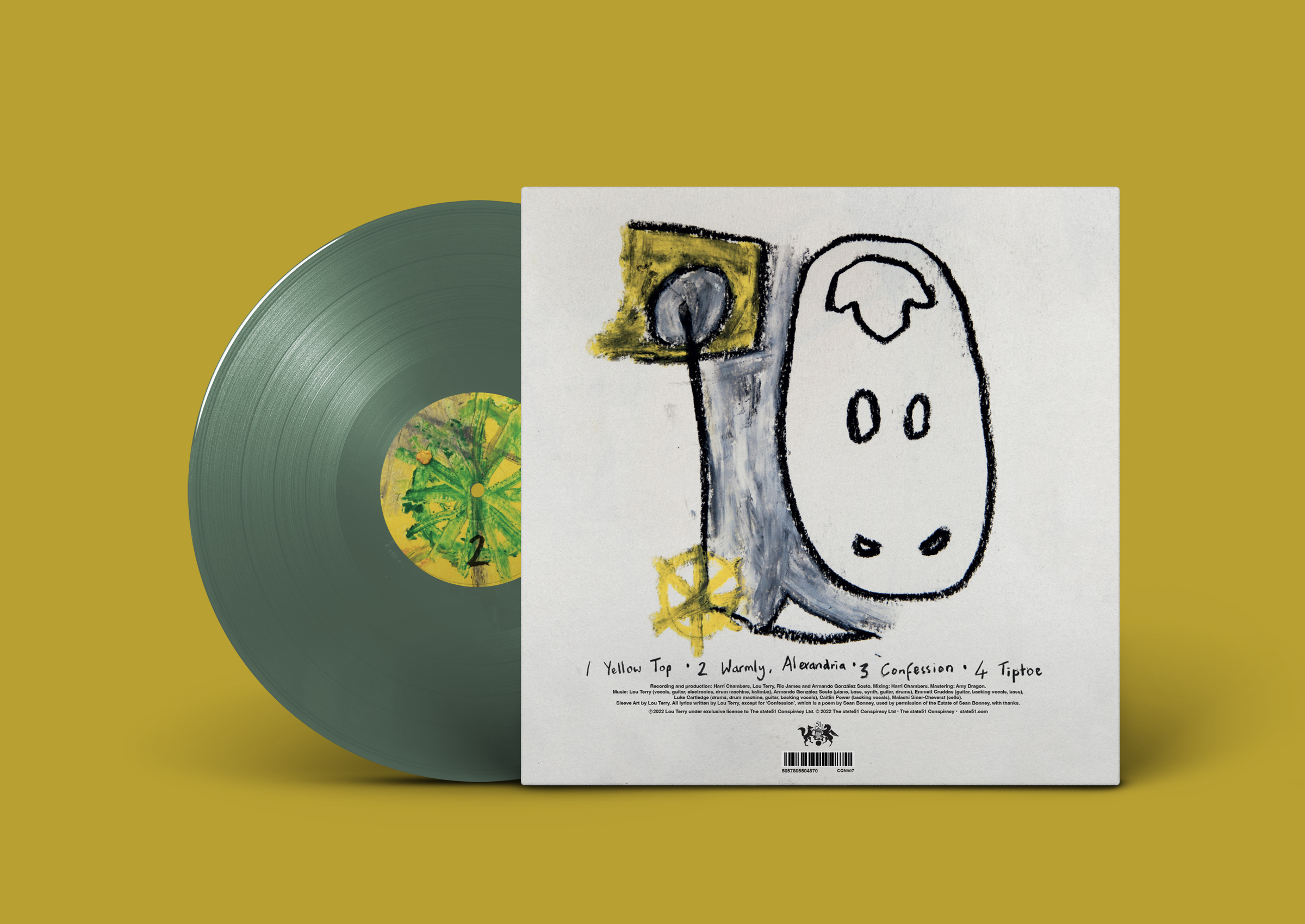 Lou Terry
is a South London-based musician, genre-mangler, and software builder.
Warmly, Alexandria
, Terry's first EP with state51, sees the Radio 2-tipped artist fusing strange technology with timeless songwriting.
Dubbed a collection of "folk songs",
Warmly, Alexandria,
certainly stretches the limits of
Lou Terry
's modest description. A juxtaposition between digital and organic, synthesised and natural, runs through the EP like a message in a stick of Brighton rock. Irregularities litter each song, like drum machines, or the chattering feedback on
'Yellow Top'
, or the cello in 'Tiptoe'. The bedroom pop atmosphere - warm production, compact arrangements - is disrupted by the strange sonic protuberances.
Though conventional instruments are still used, the various departures from tried-'n'-tested music-making methods speak to Terry's desire to look elsewhere for inspiration. In one such example of his penchant for creative serendipity, the title track was initially recorded for a radio set at Deptford Music Complex, then deemed appropriate, and subsequently taken away and gutted, with Terry adding extra instrument parts. On
'Tiptoe'
, Terry even built a software patch that interfaced with a Myo band taking electrical signals sent by the muscles in his arm to manipulate the vocals and guitar parts; this innovative approach can be heard in the strange, bristling electronics swooping around the edges of the arrangement.
There's a sense of slightly mad scientist-esque approaches to songwriting. From live set, to bedroom recording, to remix, to studio take, the songs themselves reflect this instability. They're crooked, full of sharp twists and turns, they bloom and recede, tower and crash.
'Confession'
is a wiry, taut post-punk banger, while
'Yellow Top'
simmers and crackles with a wistful melancholy. The title track oscillates between music-box prettiness to grunge-y chugger, while
'Tiptoe'
moves like a lost Arthur Russell song, all empty spaces and tactile textures.
Terry cites "folk, grunge, experimental electronics, pop, punk" as touchstones - a genre-hopping sensibility that comes across in the wide musical territory covered, as well as its influences. Mentioning
Laetitia Sonami
("an early creator and user of gestural interfaces for music technology"), to
Atau Tanaka
, to
Jaques Brel
, to
Joanna Newsom
, it's clear
Warmly, Alexandria
is served by a real breadth of listening.
Like the music, the lyrics are also diverse, finding inspiration in unlikely places. To gloss them, they evoke a kind of beleaguered optimism - one that remains despite all the issues found in the world today.
'Warmly, Alexandria'
is "about trying not to give up on working to make the world a better place", whereas
'Yellow Top'
uses figurative lyrics to evoke "not being wise to the future, in the sense of not being able to know how certain choices might make you feel, or what they mean, until you try them";
'Confession'
is about throwing Boris Johnson under a very literal bus.
All in all, what comes through this EP is the fun Lou Terry has had in the deepening and the widening of his music. Although past projects
'Week of Bees'
and
'Rowan's Advice'
proved his mettle as a songwriter, here you get the sense of the possibilities afforded by the new engineer, the new band, the new instruments, the new ways to be creative. Tantalisingly, he says this EP is just "a little taster" of how an upcoming album will sound. For now, however, we can enjoy the new sound he's offered, thrillingly,
warmly
.
Lou Terry
Instagram
Twitter
Facebook
The state51 Conspiracy
Instagram
Twitter
Facebook
YouTube