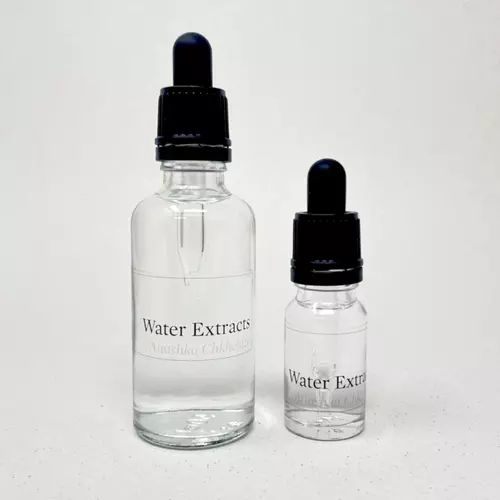 Theatre Extracts (Water Extracts + Wave files)
| Format | Price | Buy |
| --- | --- | --- |
| Water Extracts (50ml) + Wave files | £20.00 | |
| Water Extracts (10ml) + Wave files | £15.00 | |
Description
Anushka Chkheidze - Theatre Extracts (Water Extracts + Wave files)
'Theatre Extracts' by Anushka Chkheidze is now available as an exclusive
51 Editions
product.
'Water Extracts'
, comes in a choice of two conveniently sized bottles:
50ml
and
10ml
. Each bottle has been carefully hand-filled with London tap water, as featured in the artwork and films, and includes a pipette for efficient water droplet creation, as required.* A
Wave File
album download accompanies each bottle. Strictly limited to 51 editions. Please note, this water is not suitable for drinking.
"Sometimes what is perceived by the eyes is more important than what is heard by the ears, but music is never the background."
- Anushka Chkheidze
'Theatre Extracts' was originally written for staged theatre productions. The project included a suite of compositions that saw Anushka explore long-form, ambient-leaning soundscapes.
When Anushka was composing the music, she would test out how relaxing the tracks were by listening to them in the shower. This provided the inspiration for the release artwork, where abstracted scenes of showers, water and metallic surfaces were photographed.
In the accompanying films, we go even deeper into the themes explored in the release artwork. New material was shot specially for the film with a variety of set-ups, each creating different environments in which the viewer can test and challenge their own responses to the music.
* please note: refills currently unavailable.
** sadly we cannot ship water to non-UK customers due to customs compliance.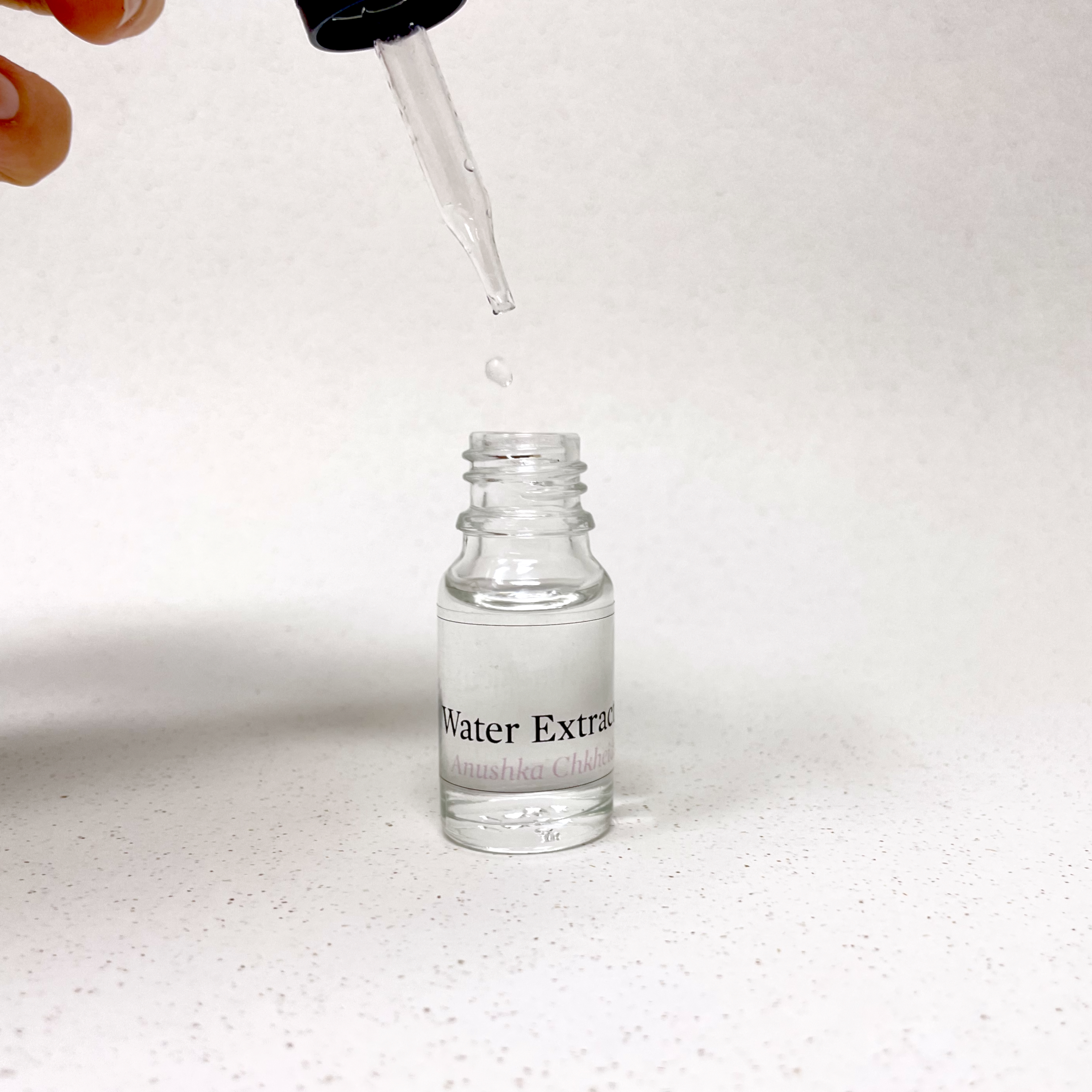 Anushka Chkheidze
................................
Described as "an unwavering force in Georgia's electronic music" by the Calvert Journal, Anushka Chkheidze's accolades include a nomination for IMPALA's European Independent Album of The Year Award.
Anushka has performed internationally at events including Eurosonic, ESNS, Marte Live in Vilnius, and locally at important Georgian cultural institutions such as the Ajara Museum. Anushka has also been the focus of a feature video by Hammock Magazine x The Body Shop. Her track, "Move, move '' was named KEXP and DJ Kevin Cole's Song of the Day and she has been playlisted by prominent techno DJ Marcel Dettmann.
Europavox have described Anushka's music as "that which inhabits its own place. It's as if she's taken the geometry of sound and created atmospheric, complex and otherworldly soundscapes... musical kaleidoscopes that reject any common physical rules".