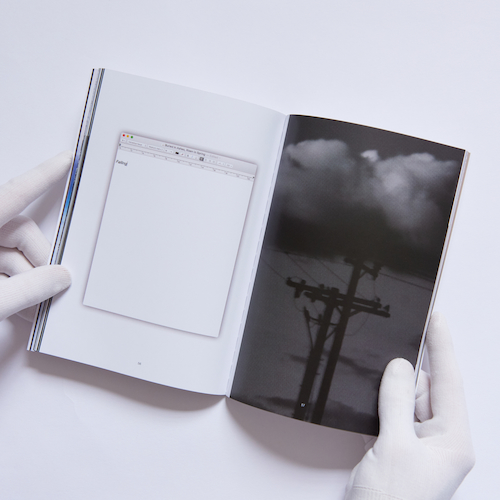 "Stall" Book
| Format | Price | Buy |
| --- | --- | --- |
| "Stall" Book | £9.00 | |
Description
Wandering Rocks - "Stall" Book
Wandering Rocks debut album "Stall" cleaves to a long line of England's esoteric sonic underground, weaving seamlessly through ambient, drone, dub, metal, psychedelia, art-rock and post-punk. "Stall" looks to the intersections of these genres and aesthetics, creating moments of 'ecstatic fervour' and 'magickal beauty'.
Alongside the digital release, "Stall" is also available as an 80 page soft back book. Artists were asked to respond (without guidance) to the album through photography, film, remix, and text, and the book presents this new work together with a collection of lyrics and other visual cues to "Stall"s eerie and multifarious world.
Emma Gibney presents a serialised visual essay. Like the album's technical concept, she employs a mixture of analogue and digital process' to visualise each track and weave a ghostly thread between them.
Adam Mufti directs two videos - for 'Breath of Burning' and 'Katabasis (East Man Remix)' - that develop a Kubrickian parallel narrative around London's suburban hinterlands.
East Man reduces Katabasis to its hard bare bones with his signature Hi Tek vision.
Jonathan Lyon tells a story in Naples' 'Rione Sanità'. In his own words: [Late 21st century Naples - military machines patrol the streets - warring AI satellites block out the sun - a man is hunted through the ruins, thinking of his ancestor, the 17th century Italian poisoner Giulia Tofana]
Each book is printed on recycled stock, and contains a link to download the full album with artwork, 16 and 24bit wavs of 'Katabasis (East Man Remix)', 'Rione Sanità' text, and exclusive new track 'LLB'.