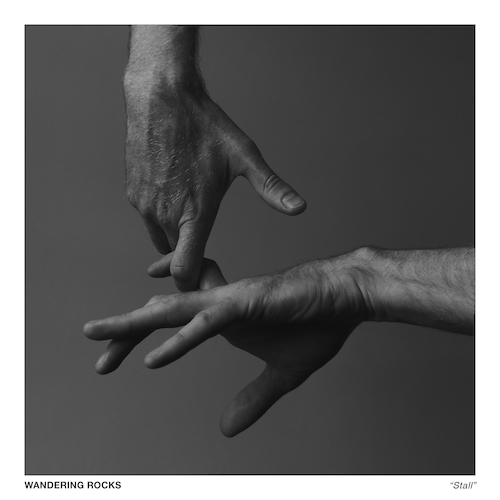 "Stall"
Available Formats
Tracks
Price
Buy
Download Album (

MP3

)
7 tracks

£

6.93

Download Album (

WAV

)
7 tracks

£

6.93

Download individual tracks
From £0.99
Description
Wandering Rocks - "Stall"
Wandering Rocks debut album "Stall" cleaves to a long line of England's esoteric sonic underground, weaving seamlessly through ambient, drone, dub, metal, psychedelia, art-rock and post-punk. "Stall" looks to the intersections of these genres and aesthetics, creating moments of 'ecstatic fervour' and 'magickal beauty'.

"[magickal beauty] refers to much of the art and literature that bands like Coil have introduced me to. Despite me not practicing it, there are references to theory and ritual dotted throughout the album's imagery. My own take is that magickal beauty is a beauty that isn't bound by traditional and very binary, perhaps occidental, notions of aesthetics and morality. The art I hold most dear is enigmatic, and any ecstasy or beauty that it achieves is kind of ineffable and sometimes hard to notice from a traditional perspective. It's also very specific to its medium - as seen in artists like Coil, Nick Drake, Werner Herzog, Alice Coltrane, These New Puritans, James Joyce. All that good stuff. That's what I'm inspired by - making something that isn't so arrogant as to claim to know any answers but still offering a new and rich slant on life and events." - Wandering Rocks

Thematically, the project is intentionally ambiguous, and "Stall" attempts to capture the sharp stylistic changes seen in the discography of WR's inspirations Ulver on a single record. Dub bass loops meet caustic blast beats and ambient feedback, creating a sonic language of contrast and juxtaposition.

"Stall" is accompanied by a serialised visual essay by photographer Emma Gibney exploring the record's eerie and multifarious world. Emma also directed a video for 'Danube', which features a performance by Yuka Tanaka. Adam Mufti directs two videos - for 'Breath of Burning' and 'Katabasis (East Man Remix)' - that develop a Kubrickian parallel narrative around London's suburban hinterlands.