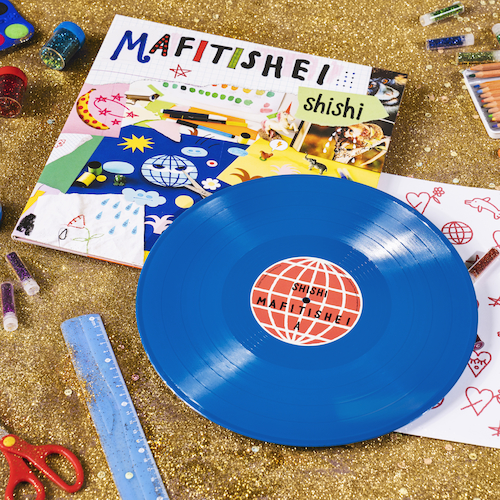 MAFITISHEI
Available Formats
Tracks
Price
Buy
12" Vinyl Album
8 tracks

£

27.00
Description
shishi - MAFITISHEI
Mafitishei is the new album by shishi. An album about being overwhelmed by people - when "nothing makes sense, everything starts sounding like - flachudi kliush mafitishei. You're lost and confused, and tired, and on the top of that lazy to deal with any of this." shishi return with an immense follow up to their 2018 album NA x 80 - zero waste trash music, no sounds wasted.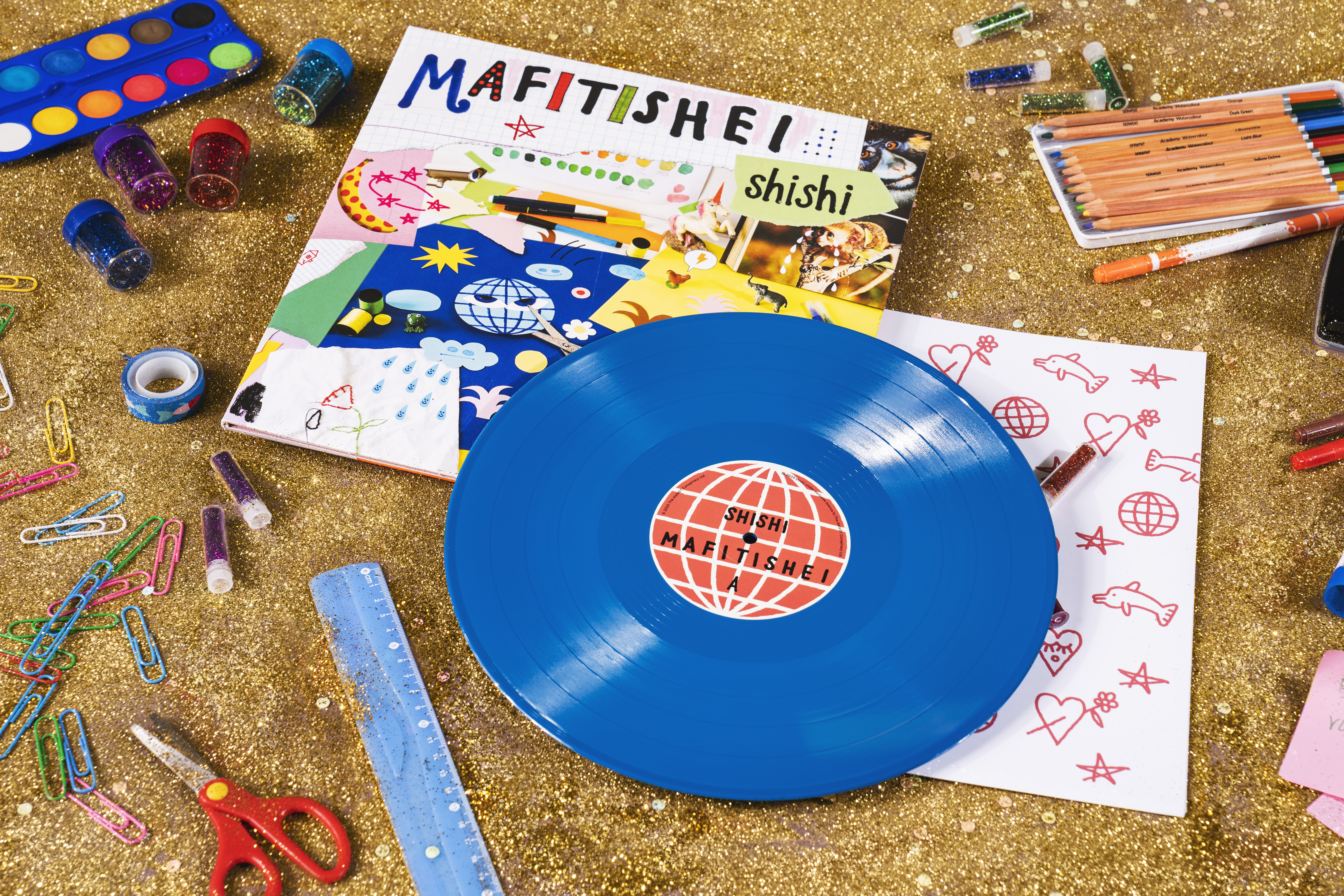 This limited edition pressing of MAFITISHEI album was produced to the highest quality standards. 12" Heavy Weight (180g) vinyl ensures the best sound possible. The cover is another brilliantly erratic design from Porto based illustrator, ABran.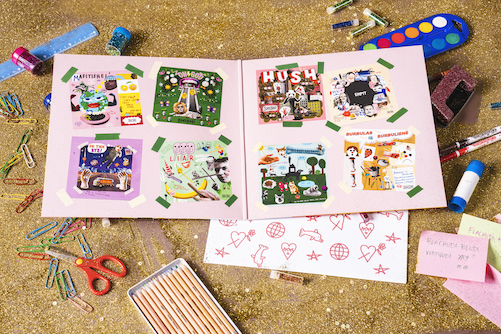 ABran's illustrations, which were used for the single track artwork throughout MAFITISHEI's release, line the gatefold vinyl.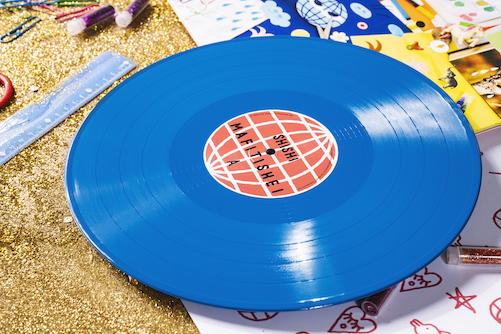 The disc itself is a striking Ocean Blue colour.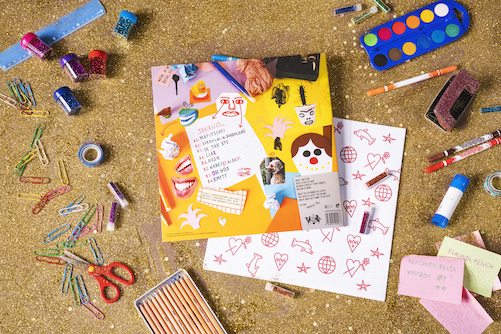 Benadetta, Victoria and Maria Rosa (these are definitely not their real names) are a trio of Lithuanian mermaids who create "zero-waste trash music" under the name "shishi". They sing about how it feels to be living in times when nothing makes sense anymore. Their music is perfect for people who care about what's going on, but don't really know what's happening.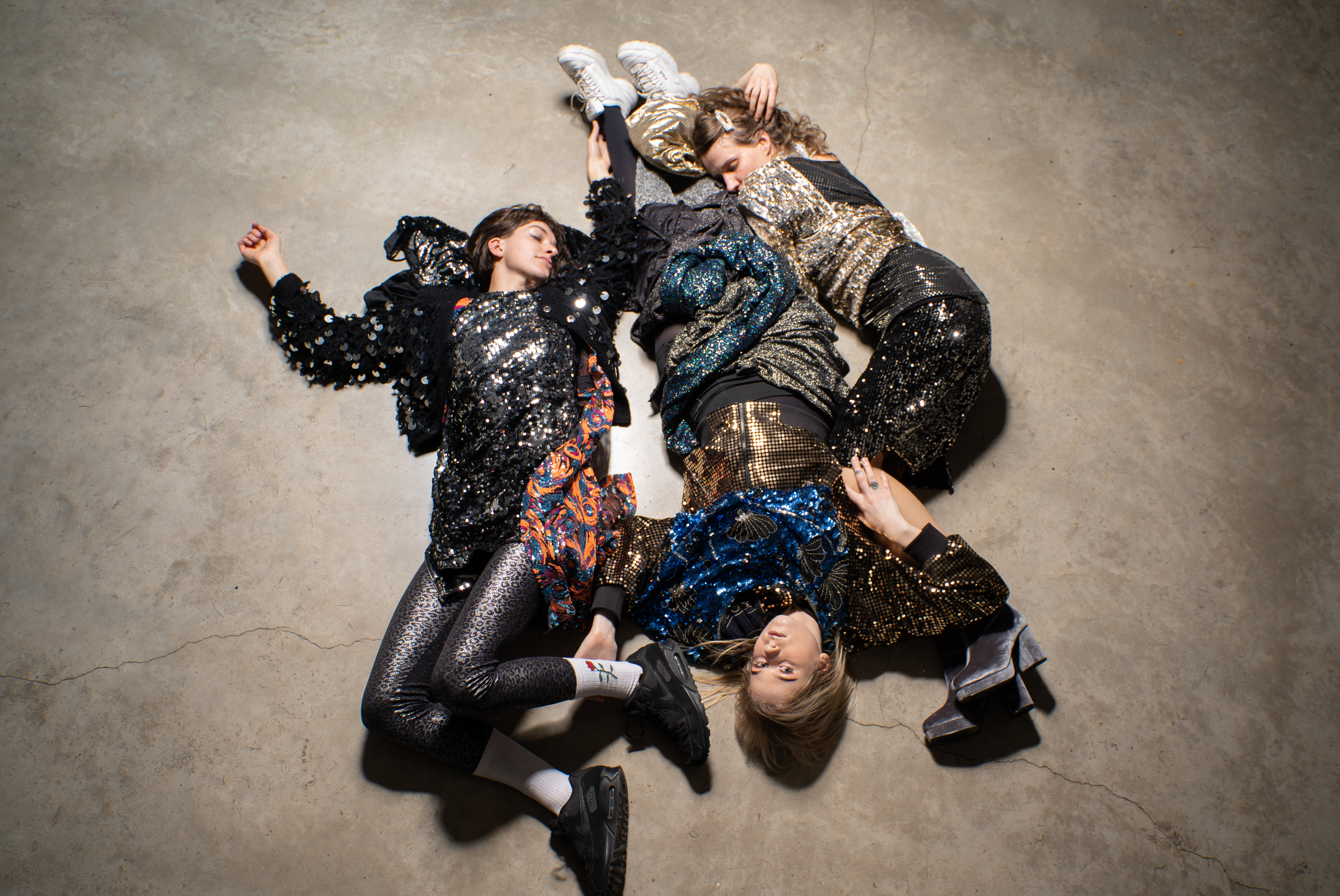 Genre-wise shishi takes sugar, spice and everything nice from surf rock and blends it with a chemical formula that has been distilled from the raw sounds of the best riot-girl and punk bands. The result is a beautifully awkward eco-friendly vibe reminiscent of indie surf frontrunners like La Luz or Tennis smashing into the powerful femininity of bands like Hole, Kleenex and Delta 5.
The band known as shishi was initially formed by three vocalists trying to play instruments they couldn't play. Their 2018 debut album "NAx80" contains a secret swear word and was released after some intense and rapid learning sessions (it was around this time that they became mermaids, just in case you were wondering).
Nominations, festivals and tours followed. As the instrumental skills improved in 2020 shishi was signed by "The state51 Conspiracy" to release their follow up album "Mafitishei" in which the band searches for new seas on which to splash around.
If this biography left you feeling more confused than informed and you suddenly want to dance upside-down, you are now in the perfect mood for some shishi.
Reviews
"The new track (Mafitishei) sounds like the shishi we've come to know and love; current, intelligent, sharp and chock-full of nous. We hear echoes of that fizzy, knockabout "art-music" made by Lizzy Mercier Descloux too, all fuzzed and frizzed up for C21. They're a pop riot." - Louder Than War
"The new cut (single 'Mafitishei') is just shy of the three minute mark and beautiful harmonies in the intro which lulls you into the track, before the edgy guitars come, as well as the almost punky vocals. The song reminds us more of post-punk revival, the sound that was very prominent in the mid 00's, but what the trio have done here is put a Baltic twist on it, with some punchy hooks laced all over the track and the sing-a-long worthy vocals.
If there is any band out of Lithuania currently you need to check out it's shishi." - It's All Indie
Tracklisting
12" Vinyl Album (CON578LP)
shishi

- Mafitishei

shishi

- Burbulas ir Burbulienė

shishi

- Ok Thx Bye

shishi

- Liar

shishi

- Hush

shishi

- Nebesikalbam

shishi

- Oh God

shishi

- Empty