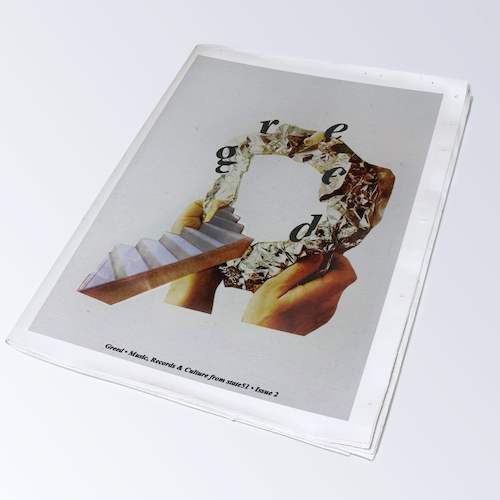 Greedmag
| Format | Price | Buy |
| --- | --- | --- |
| Greedmag issue 1 | £5.00 | |
| Greedmag issue 2 | £5.00 | |
Description
Greedmag
Music, records and culture from state51.
A beautifully designed full colour 16 page fanzine printed in tabloid format newspaper featuring a selection of records and artists you can read about and explore.
Issue one features Subtext Records, Arc Light Editions, Ghost Box Records, Soisong, Pinkflag and The state51 Conspiracy, with articles on Aho Ssan, Holly Childs & Gediminas Žygus, Large Plants, Pye Corner Audio, VALVE, JK Flesh, Gnod, Wire, Wandering Rocks and more.
Issue two features articles on Dolly Mixture, Nanoncluster, Singularity, Natasha Barrett, Private Agenda, Cafe Kaput, Pneumatic Tubes, Chris & Cosey and more.
Greedmag is sent out free of charge to anyone buying a vinyl record here or on any other Greedbag store*, but you can also buy a copy here.
* applies only to shops fulfilled by state51, have a look on
greedbag.com
and if in doubt drop us a line.