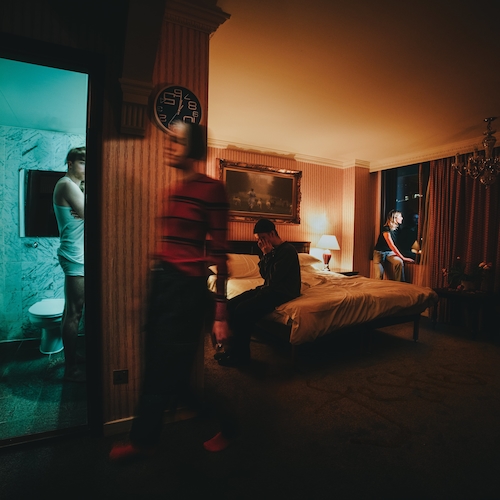 Fester
Available Formats
Tracks
Price
Buy
12" Vinyl EP
6 tracks

£

14.00

12" Vinyl EP (Fester 51 Edition)
6 tracks

£

25.00

Out of stock

Download EP (

MP3

)
6 tracks

£

5.94

Download EP (

WAV

)
6 tracks

£

5.94

Download individual tracks
From £0.99
Description
Legss - Fester
The state51 Conspiracy is excited to release
Legss
' new EP,
Fester
.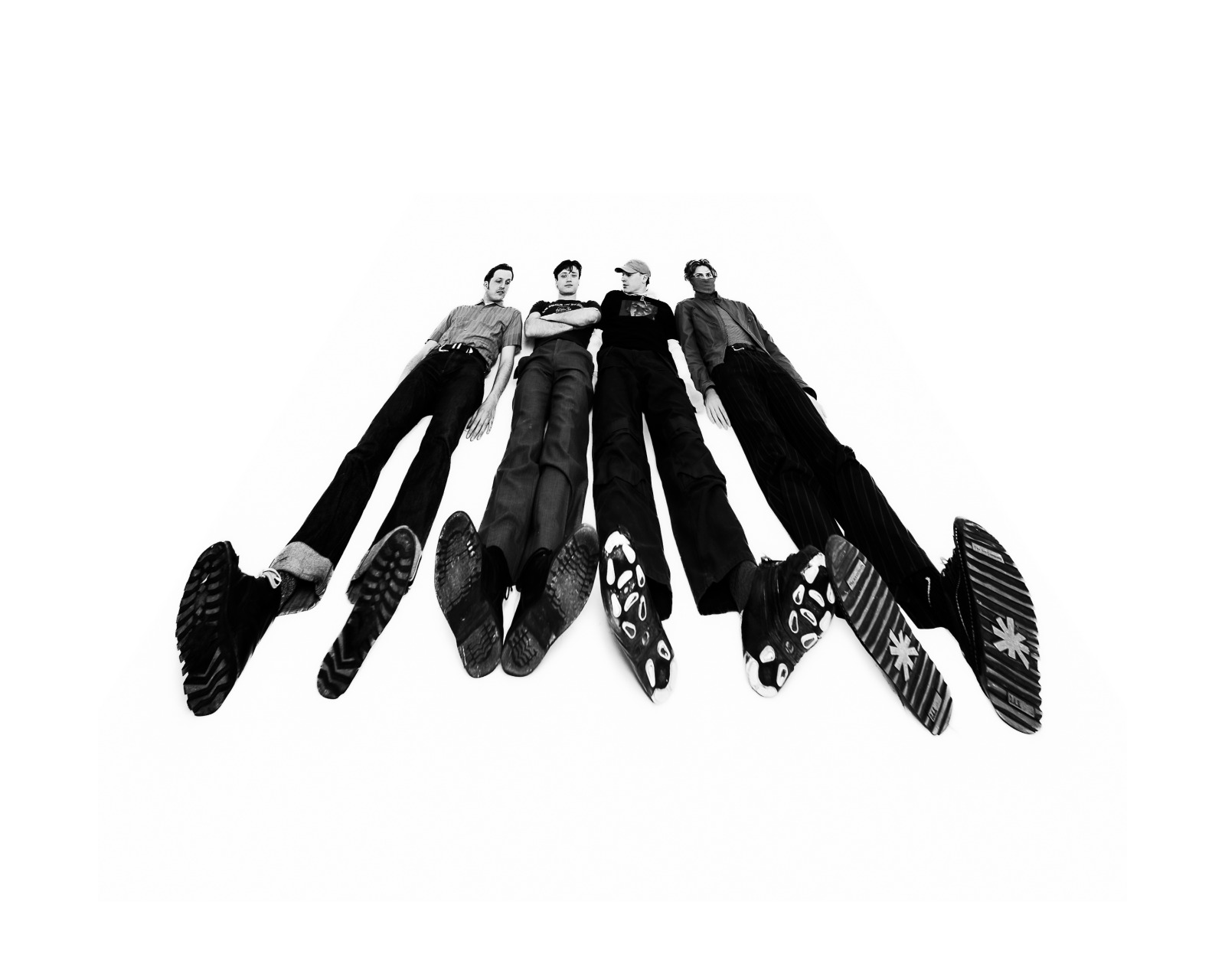 Fester Vinyl
First pressing:
+ 12" black vinyl record
+ Sealed in polybag liner
+ Free download (wav and mp3)
Fester 51 Edition
Strictly limited to 51 numbered copies:
+ 12" black vinyl record
+ Riso print
+ Lyric sheet
+ Legss USB containing exclusive goodies including unreleased tracks, video, lyric sheets and more
+ Hand-numbered and packaged in the award-winning state51 Atelier
Order more merch including hoodies, caps and t-shirts on Legss' Bandcamp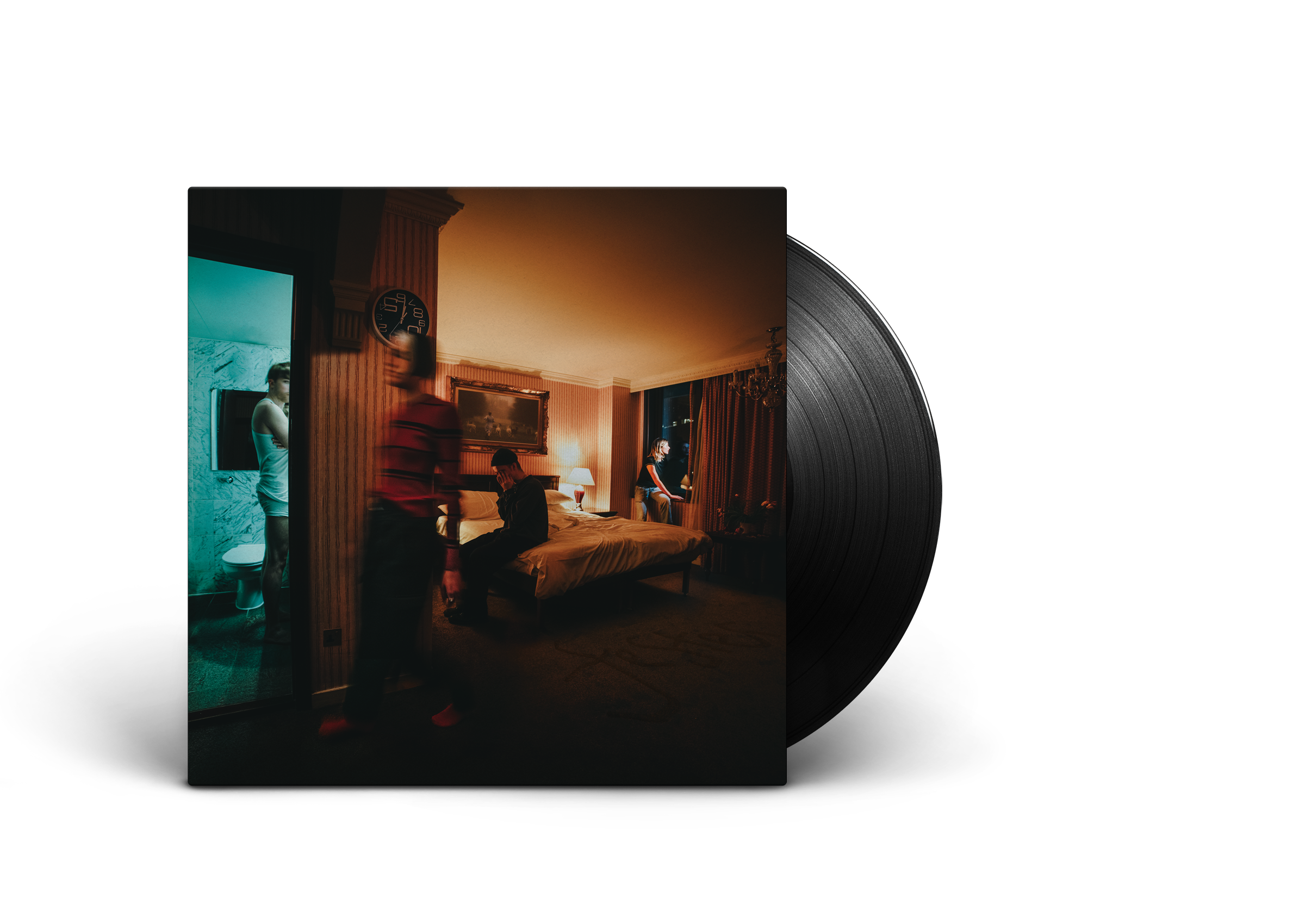 Merging a dynamic curio of melodic guitars, disconcerting monologues and a rhythm section both technical and unruly, London's
Legss
create a wholly unique sound. Composed of
Louis Grace
(drums/samples/production),
Ned Green
(guitar/vocals),
Jake Martin
(bass) and
Max Oliver
(guitar), the four-piece take inspiration from a plethora of literary and visual works, and key to the immersive soundscape is the band's distinctly feverish visual world in which Green's perturbed protagonists are truly awakened.
It's boring and hackneyed to say it but we felt pretty disillusioned/exhausted coming into writing these songs, and so didn't want to give ourselves any deadlines or restrictions, etc., and basically just shun the idea of momentum which is probably the least helpful thing you can do as a small band trying to get heard.

The process of how we produced it was completely new to us. We chipped away bit by bit, recording ourselves more regularly, which meant we had more time to play about and question what sort of music we wanted to write not only now but in the future. We found we wanted to push the dynamics of the songs further; make the lighter bits lighter, and the heavier bits heavier. This led to more introspective, vulnerable songwriting, and an emotionally richer sound. Our Louis was producing it all in his bedroom, building a wider sonic world for the project, until we met Balázs Altsach who co-produced, engineered and mixed the whole thing. Balázs gave the music what it deserved and we couldn't have done it without him.

When we started writing Fester we had no idea if it was going to be an album or another EP or just some singles. What we do know now is that this will be our last EP, and the next release will be something longer, soppier, poppier and richer still.
- Legss
Fester
was co-produced by
Balázs Altsach
and
Louis Grace
, recorded and mixed by
Balázs Altsach
, and mastered by
Jim Spencer
at
Eve Mastering
.
Fester video shot, edited and graded by The Reids
Fester
sees London filmmaker brothers
Will and Ed Reid
continue their visual collaboration with Legss. However this time, The Reids decided to take a break from the more narrative approaches of their past music videos - like 2020's
'On Killing a Swan Blues'
(Berlin Music Video Awards 'Silver Picks' nominee 2021)
or the 2021
Mura Masa
exec'd
''Hollywood: A short film'
to try something more ambient and emotionally driven for the visuals that accompany the EP's title-track. Following on from shooting the band's EP sleeve art for
Doomswayers
back in 2020, The Reids have once again collaborated with Legss for the EP's artworks.
"The video, filmed and edited by The Reids, follows this same desire for melody and abstraction. We're trying to think less and feel more, which visually and musically feels like a departure from what we've done before."
- Legss
Legss
Instagram
Twitter
Facebook
YouTube
The state51 Conspiracy
Instagram
Twitter
Facebook
YouTube
Reviews
"Fester is magnificent. And it is unlike anything you will hear this year." - So Young Magazine

"Mordant, unsparing and droll - brilliant band" - The Sunday Times

"Legss' music is an exercise in experimental world building, through melodic electronica and grunge, enhanced by their interest in contemporary fiction and minimalistic visuals." - The Quietus

"5*, Legss never ceases to amaze." - Sound of Violence

"Legss' third EP Fester triumphs above all that has proceeded it…I'm not sure the world has yet worked out just how good Legss truly are" - I Found What I've Been Looking For

"The group's return is more fierce than ever before, with shape-shifting songs that melt between post-punk , metal and spoken verse." - Hard of Hearing

"their capricious sound regularly strays far from centre, entering realms unfamiliar for guitar-driven music, incorporating dark sonic expositions, strong fictional characters, and elements of theatre. At times, all three all at once" - Loud & Quiet

"stabbing, urgent musicality setting the group apart from their peers" - Clash

"one of the most underrated acts to grace the British musical landscape" - So Young

"Legss are an imperative project to get behind" - Notion Magazine

"utterly unhinged" - The Quietus
Tracklisting
12" Vinyl EP (CON930LP)
12" Vinyl EP (Fester 51 Edition) (CON930LPX)
Download EP (CON930)