It's time to announce the state51 Summer Solstice Party...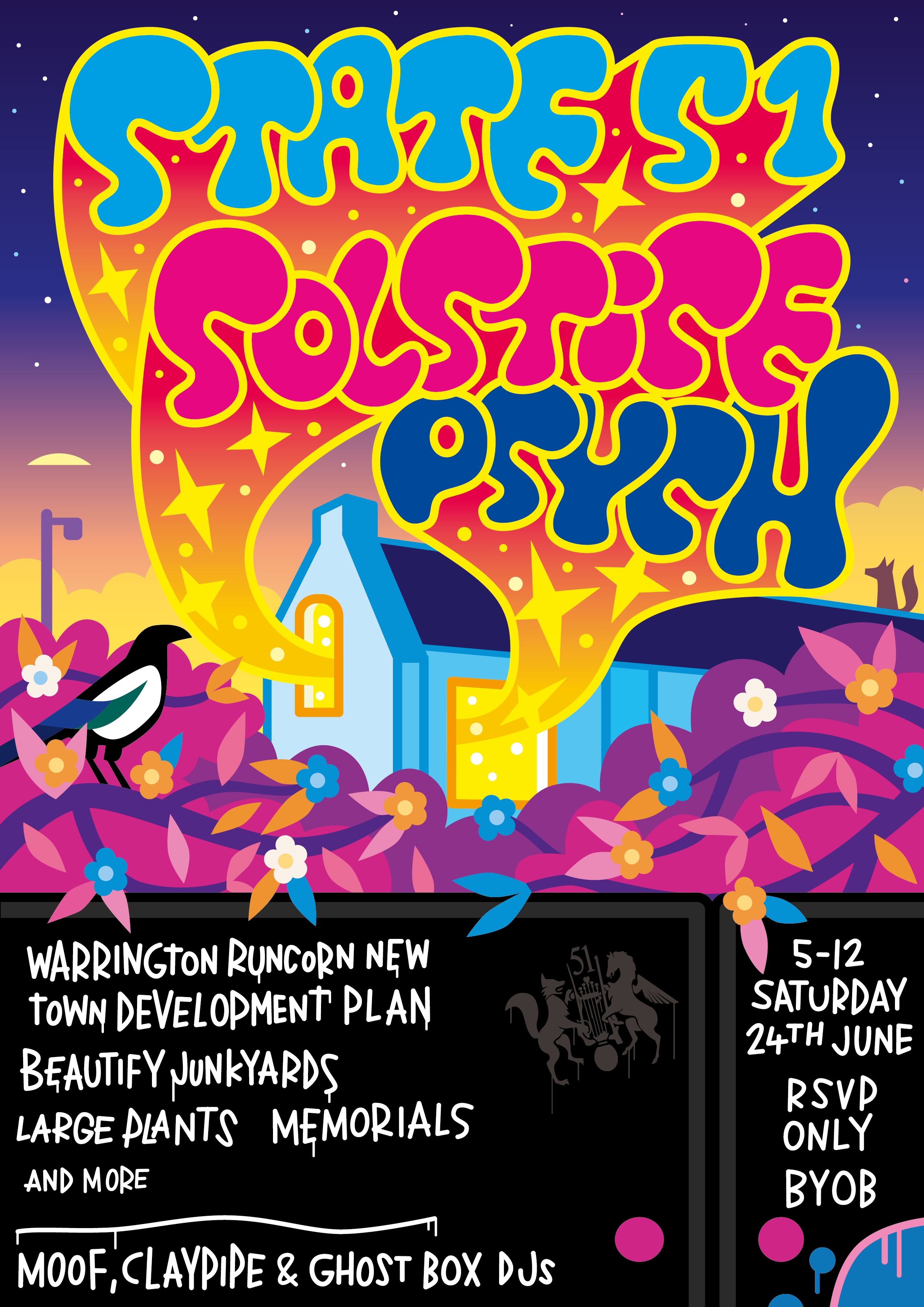 The Solstice Psych features an incredible line up of MEMORIALS, Beautify Junkyards, Large Plants and Warrington Runcorn New-Town Development Plan, plus Ghost Box, Clay Pipe & MOOF DJs. It's invitiation only and you don't have to pay. It's a way of us saying thank you to you for your support. We'll be supplying food, but please bring your own drinks. We will start the day with a few tunes and have some records on sale. Bands will start from 7.
Get yourself on the guestlist here:
https://link.dice.fm/T32478f724c3
We'll send more details ahead of the party.
* * * * *
Duck Rock 40th Anniversary Edition
This tour-de-force of turntablism, proto-hip-hop, polyrhythms, and b-boy electro, sprung from the disruptive & fertile mind of punk architect Malcolm McLaren, finally gets the much needed reissue treatment that it so rightly deserves. Duck Rock 40th anniversary edition is packed to the gills with reconstructed artwork, a whole additional disc of remixes and unreleased tracks with the original audio remastered by McLaren himself.
This is the version of Duck Rock that Malcolm McLaren intended to release on the occasion of its 25th anniversary. He personally remastered the tracks and compiled a second record of 6 additional tracks. Unfortunately, he was unable to release it during his lifetime, but now the state51 Conspiracy, in collaboration with Young Kim and the Malcolm McLaren estate, has brought it to life to be released on the day of its 40th anniversary.
McLaren, a sonic antiquarian and impresario, drew in conspirators from around the globe, adding sampling, scratching, skits, panpipes, merengue, and township jive to an already overflowing creative cup. Looking back from four decades on, there is no doubt whatsoever that Duck Rock's significance has been felt far and wide with artists as diverse as Herbie Hancock, Neneh Cherry, Paul Simon, and Vampire Weekend taking leads from its trailblazing musical collage.
"Enjoy it all! It sounds better than it did on that June day 1983 when it was first released... This record is a masterpiece of pop culture. A true milestone in pop history." - Malcolm McLaren
Originally intended for its 25th trip round the sun, this 40th anniversary edition of Duck Rock lands courtesy of The state51 Conspiracy on its original birthday - 27th May - as a limited LP + bonus 12" with exclusive "Duck For The Oyster" print.