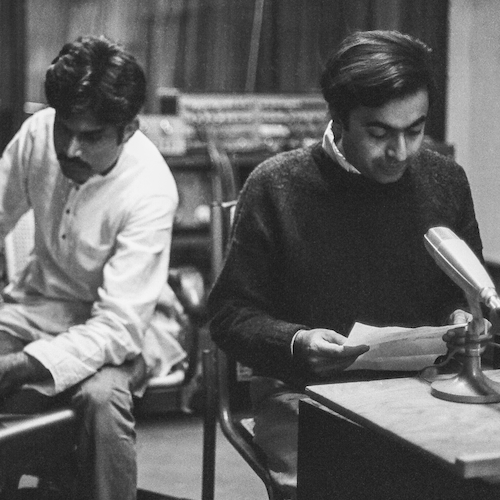 The NID Tapes: Electronic Music from India 1969-1972
Available Formats
Tracks
Price
Buy
12" Vinyl Album
19 tracks

£

30.00

Available

6 October 2023
More information about preorder releases
Description
Various Artists - The NID Tapes: Electronic Music from India 1969-1972
The NID Tapes
' presents a collection of early Indian electronic music uncovered at the archives of the
National Institute of Design
in Ahmedabad. Recorded between 1969-1972 the compilation chronicles electronic works from the previously unknown Indian composers
Gita Sarabhai
,
I.S. Mathur
,
Atul Desai
,
S.C. Sharma
and
Jinraj Joshipura
who worked at the nation's first electronic music studio founded at the NID during the utopian years following India's independence - a radical period of visionary experimentation and artistic free-thought.
The studio was founded with support from the New York composer
David Tudor
who personally set up a Moog modular system and tape machine in the autumn of 1969, and The NID Tapes also includes an excerpt from Tudor's work discovered amongst the collection of tapes. The release developed from a long-term research project by the British artist and electronic musician
Paul Purgas
who travelled to Ahmedabad over many years to explore the origins of electronic music in India. This resulted in the discovery of the electronic music archive at the NID and its eventual restoration and digitising, which featured in the acclaimed
BBC Radio 3 documentary
Electronic India
.
The compilation presents excerpts from the 27 reels of archive tape spanning the three years of the studio's operational history, showcasing work from the pioneering electronic composers which included the musician and poet Atul Desai, NID teachers and technicians I.S. Mathur and S.C. Sharma, Gita Sarabhai who had previously studied with
John Cage
in New York in the 1940's and the young architecture student Jinraj Joshipura who was just 19 years old at the time of first composing with the Moog synthesiser. The audio showcases their various visions for electronic music production, exploring analogue synthesis, tape collages, voice experiments and field recordings revealing a meeting point of Western and Indian avant-garde traditions, and offering a unique insight into South Asia's post-colonial sonic imaginary. The vinyl and digital is a collaborative release by
Strange Attractor Press
and
The state51 Conspiracy
and has been mastered by
Hari Shankar Kishore (HVAD)
with design for the release and a vinyl etching created by
Shreya Aurora
- a recent graduate from the National Institute of Design.
Launching at the same time through Strange Attractor Press will be a book titled 'Subcontinental Synthesis: Electronic Music at the National Institute of Design, India 1969–1972'. Edited by Paul Purgas this collection of critical essays will reflect on the larger cultural and political dialogues surrounding the studio as well as written contributions by
Geeta Dayal
,
You Nakai
,
Rahila Haque
and
Jinraj Joshipura
the last surviving composer from the NID.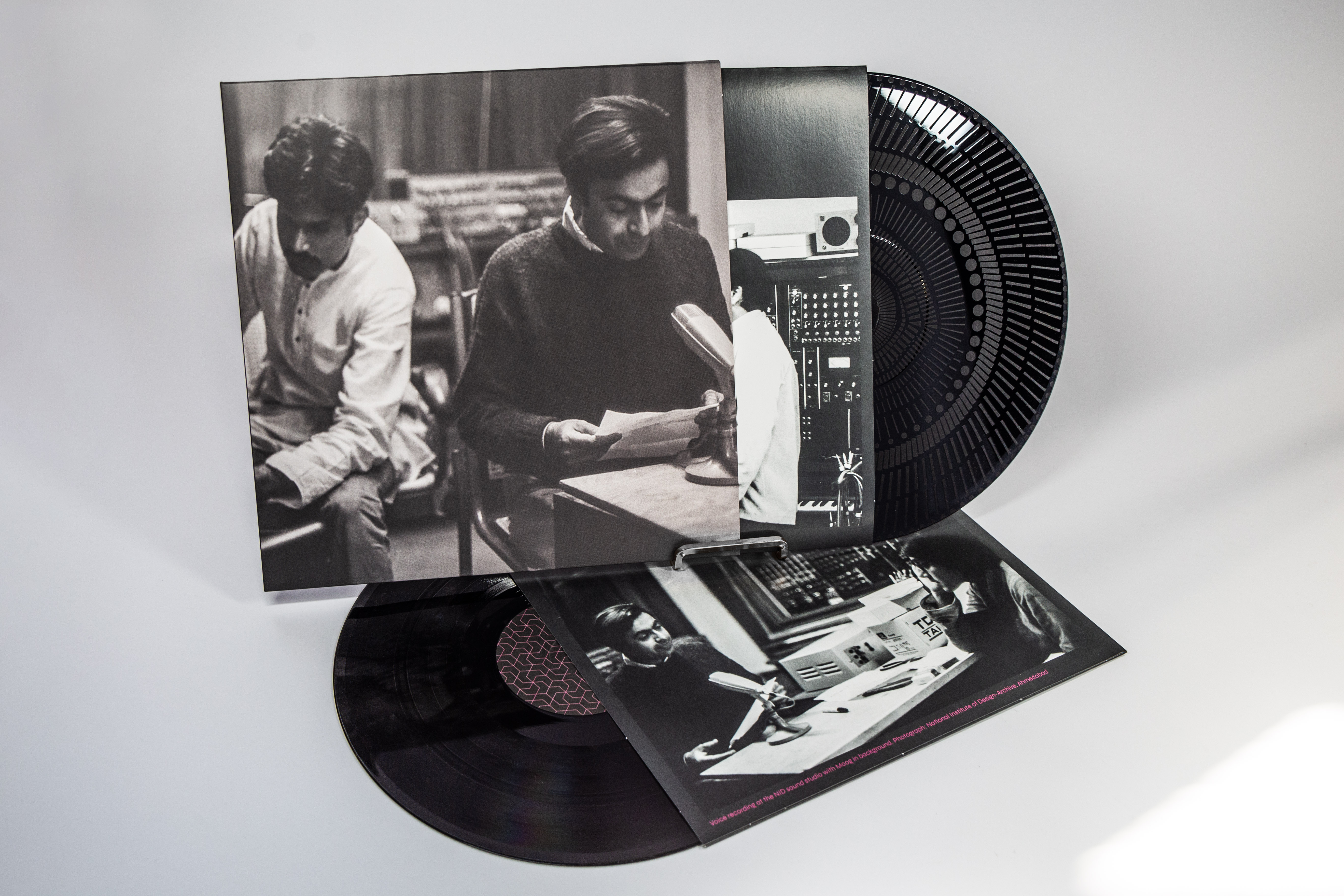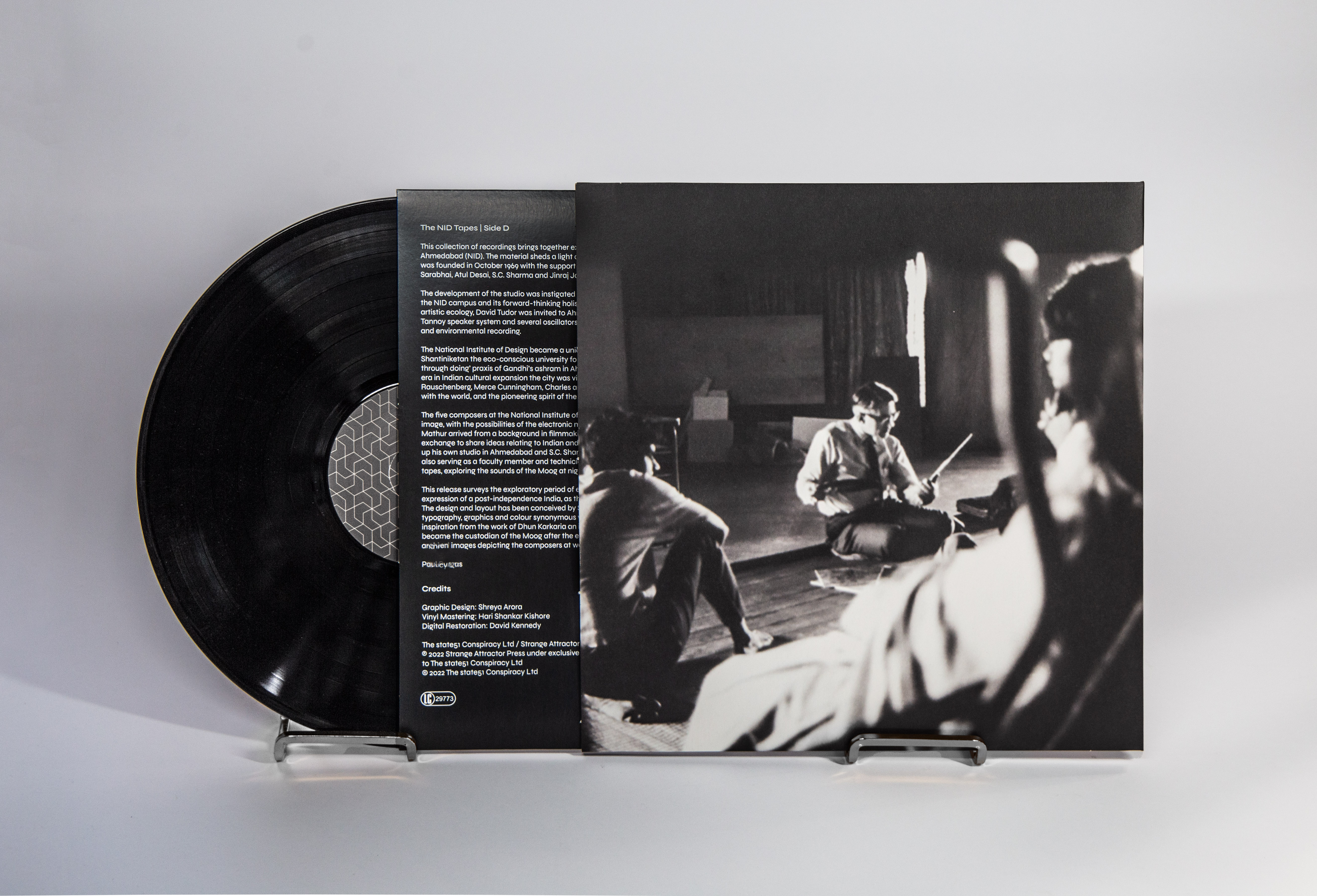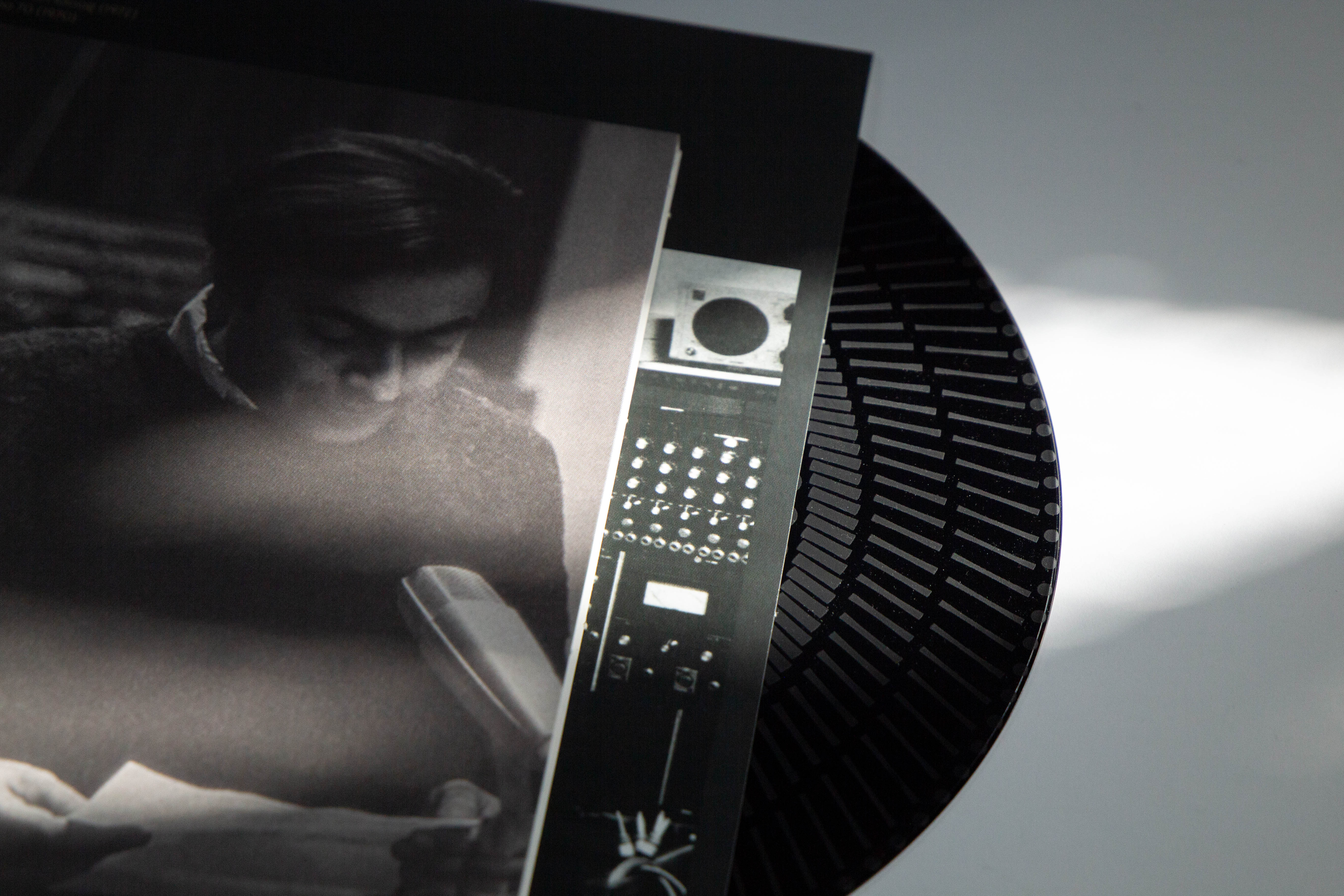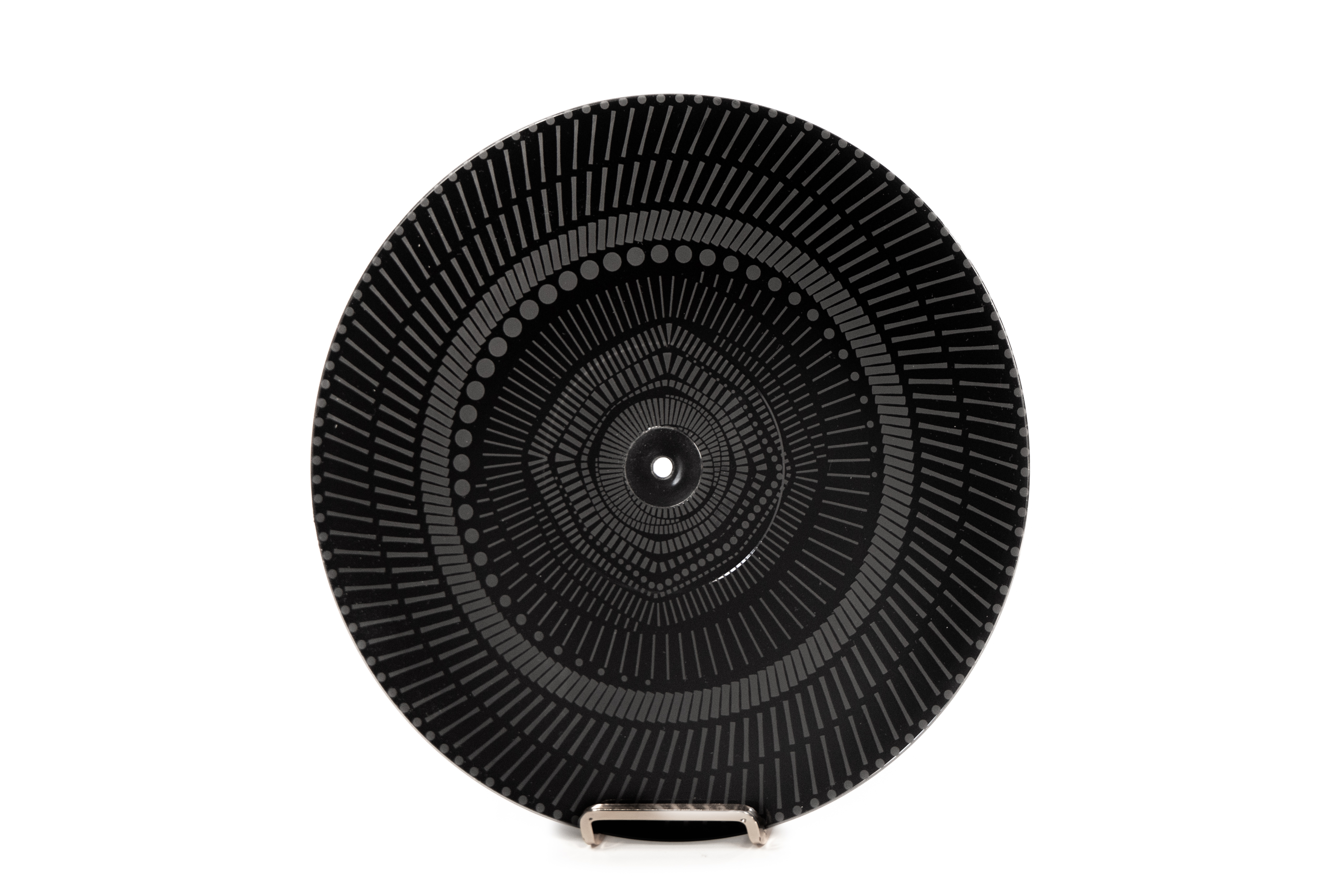 Reviews
"An absolute goldmine. The NID Tapes is a righteous rewriting and recovery of a great lost chapter in electronic music's history." - The Wire

"Undoubtedly an essential document of electronic music history" - The Quietus

"This is a big deal." - Test Pressing
Tracklisting
12" Vinyl Album (CONNACOL001LPX)
S.C. Sharma

- After the War

Atul Desai

- Compositions

S.C. Sharma

- Dance Music I

Gita Sarabhai

- Gitaben's Composition I

David Tudor

- Tape Feedback with Moog

Jinraj Joshipura

- Space Liner 2001 I

S.C. Sharma

- Electronic Sounds Created on Moog I

S.C. Sharma

- Dance Music II

I.S. Mathur

- My Birds

I.S. Mathur

- Moogsical Forms

Gita Sarabhai

- Gitaben's Composition II

I.S. Mathur

- Once I Played a Tanpura
S.C. Sharma

- Electronic Sounds Created on Moog II
Atul Desai
- Recordings for Osaka Expo 70
S.C. Sharma
- Wind & Bubbles
S.C. Sharma
- Dance Music III
Jinraj Joshipura
- Space Liner 2001 II
I.S. Mathur
- Shadows of the Show
I.S. Mathur
- Soundtrack of Shadow Play